zyalt: Прогулка по Севастопольской бухте
: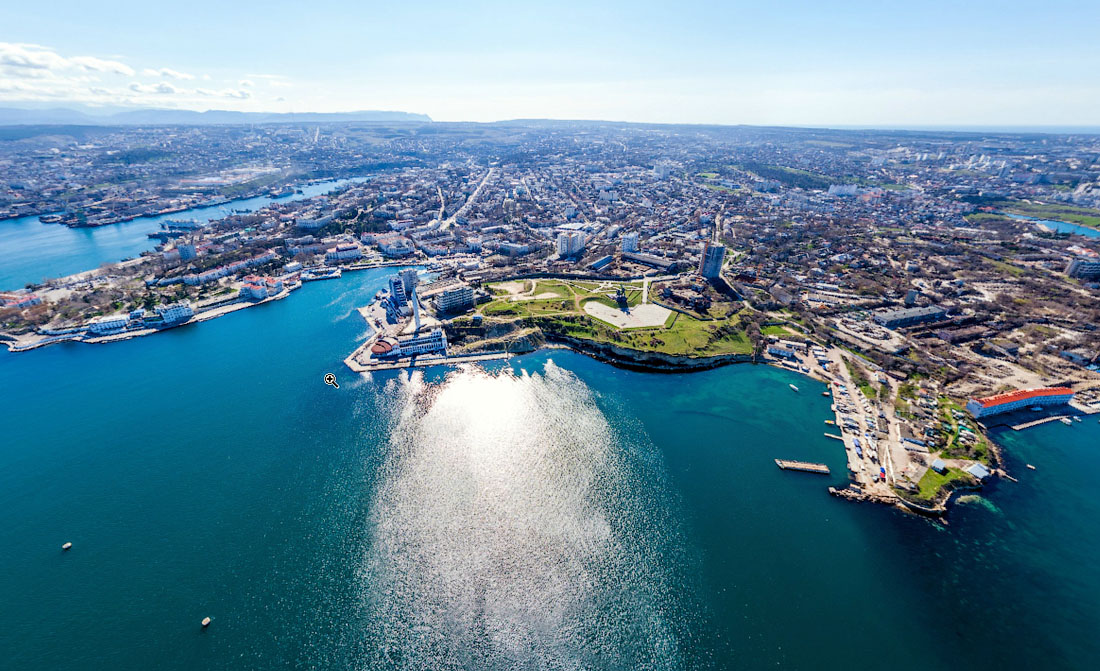 Photo: Airpano.ru
Yesterday morning went on a boat ride around the Sevastopol bay.
For companies that conduct tours in the bay, the season began unexpectedly early.
Instead tourists arrived journalists.
With journalists, especially foreign ones, take triple the price tag.
For example, for the one-hour walk around the bay can ask $ 100, instead of the standard 30.
Foreign journalists are paid without question, everyone is happy.
01.
View of the bay.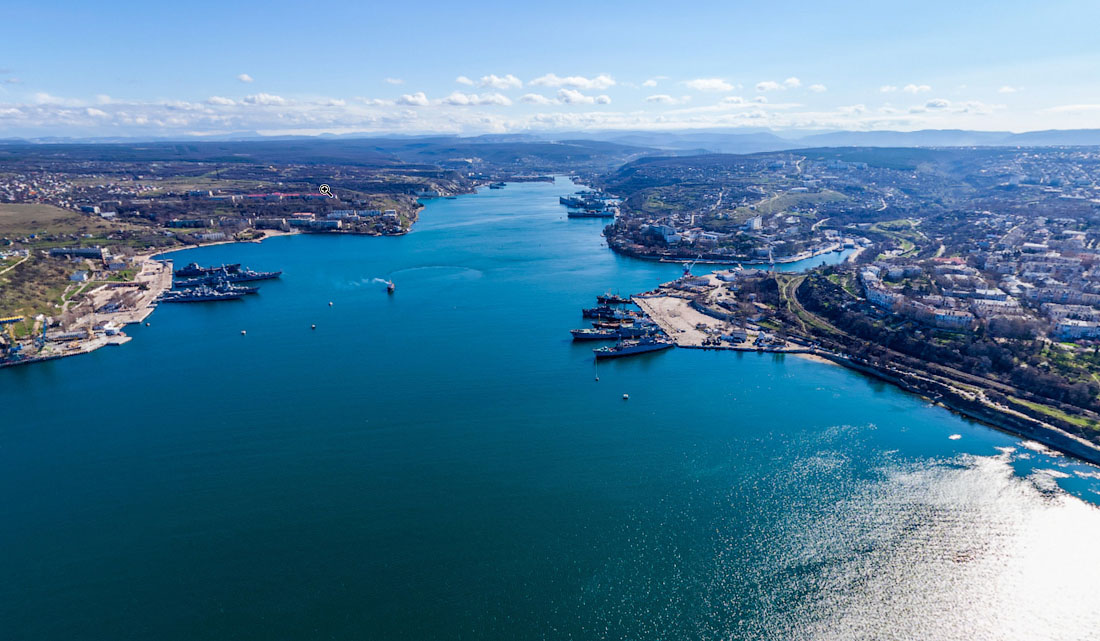 Photo: Airpano.ru
02.
Output from the bay blocks mooring tenders "KIL-158"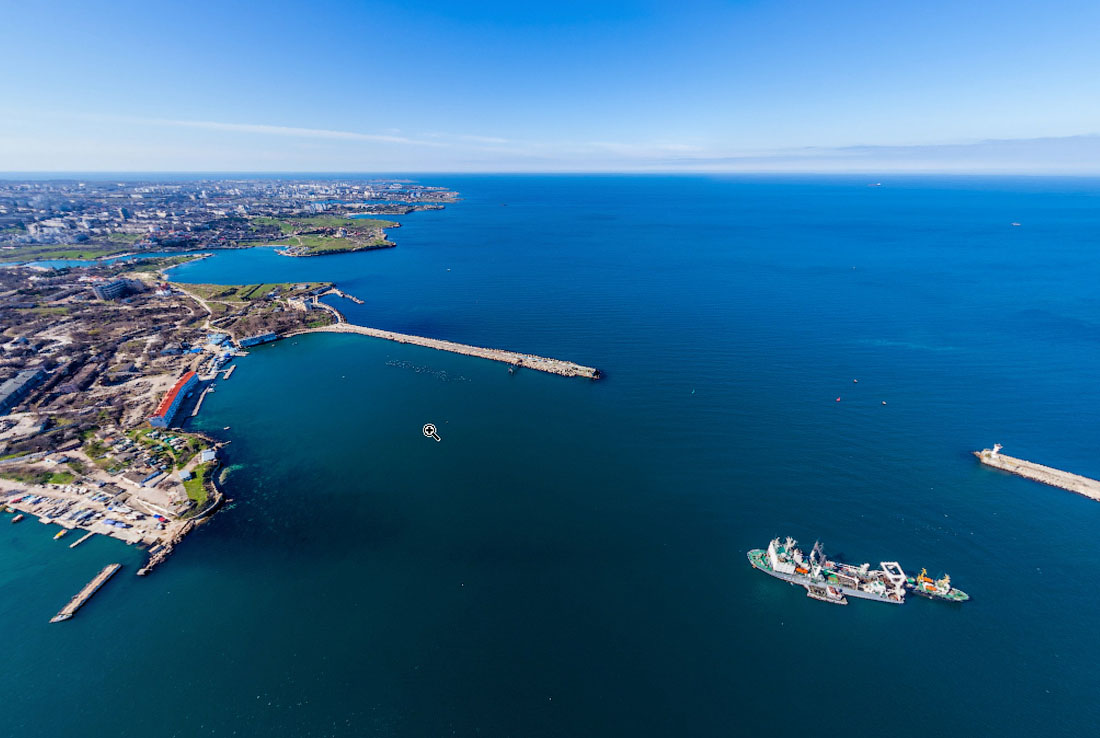 Photo: Airpano.ru
03.
View from the water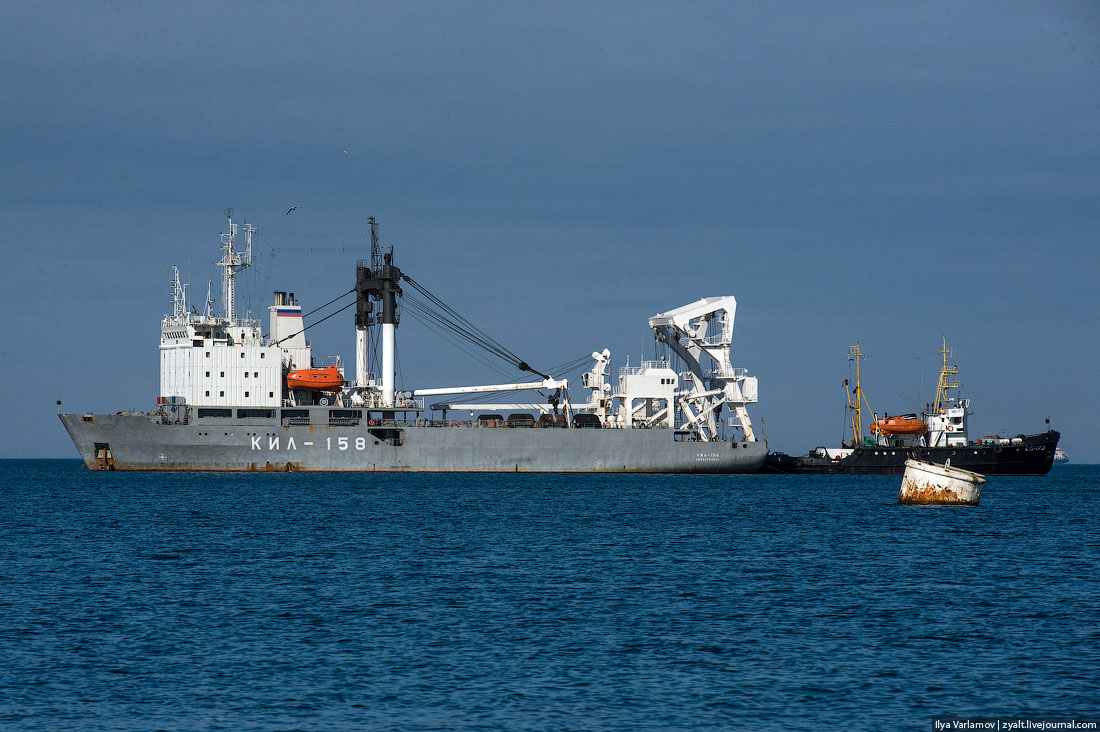 04.
City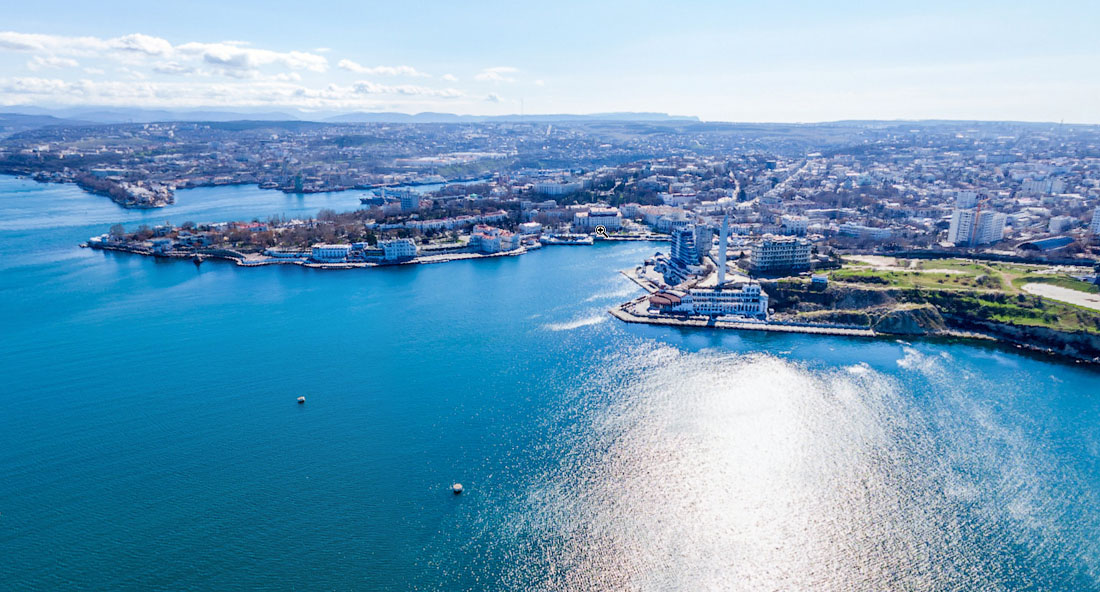 Photo: Airpano.ru
05.
Remains of the Ukrainian fleet.
There are control ship "Slavutich" and small anti-submarine ship "Ternopil".
Before them constantly spinning tug FM RF blocking exit.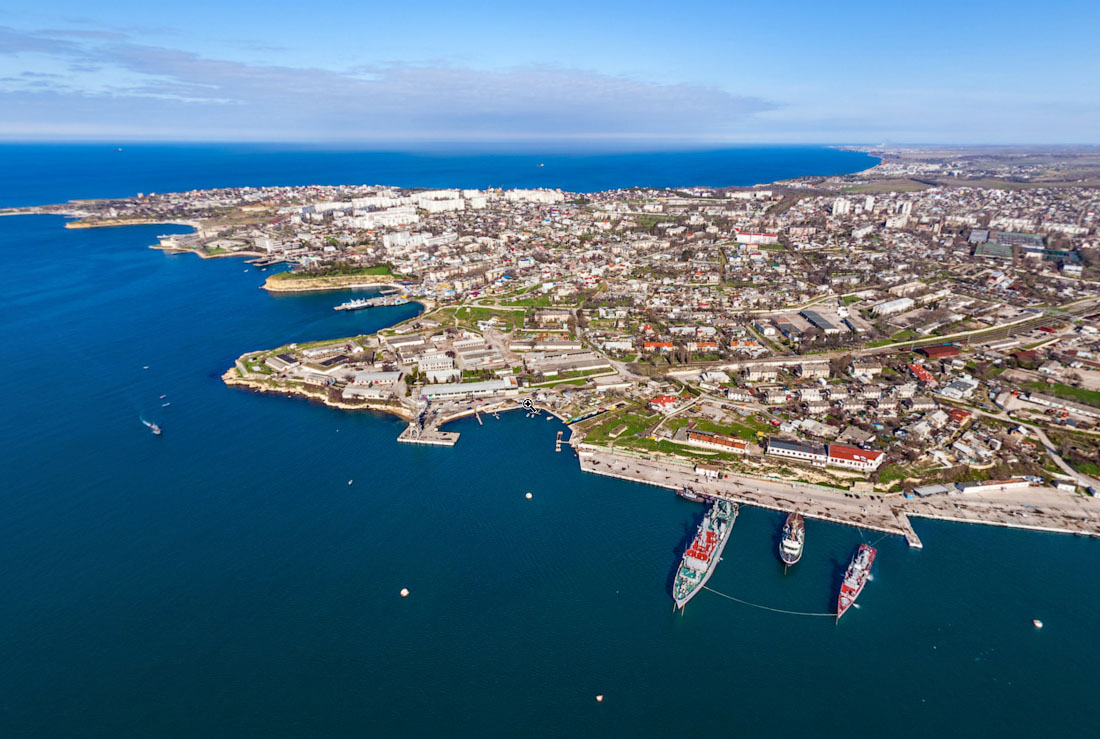 Photo: Airpano.ru
06.
Memorial wins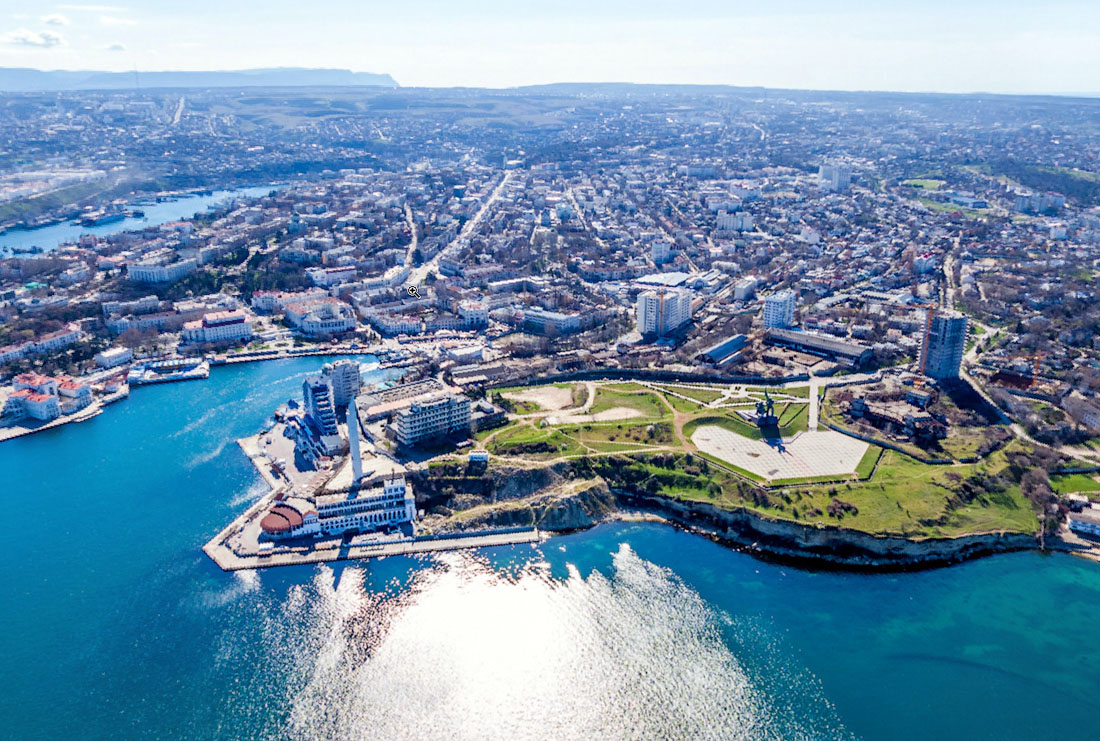 Photo: Airpano.ru
07.
Geksokopter camera Canon 5d.
Takes off from the hands, rises to 500 meters, after the job is returned to the caring hands of the owner.
With it, the guys from Airpano.ru remove the most beautiful places around the world!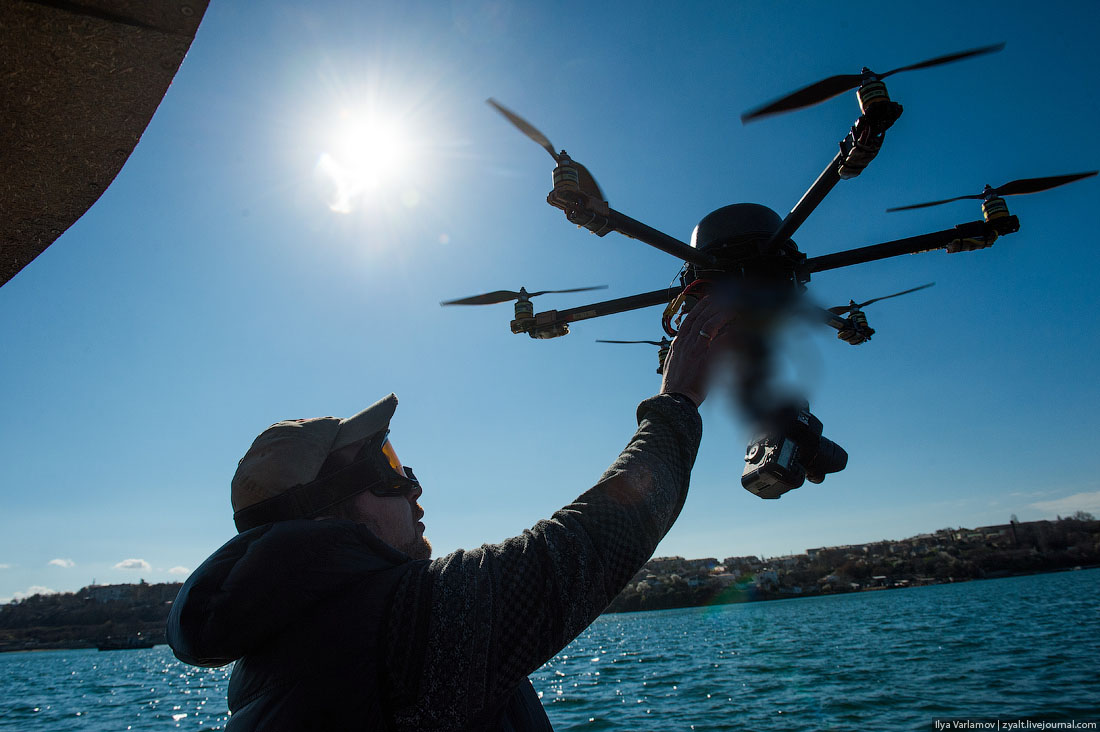 08.
our minesweeper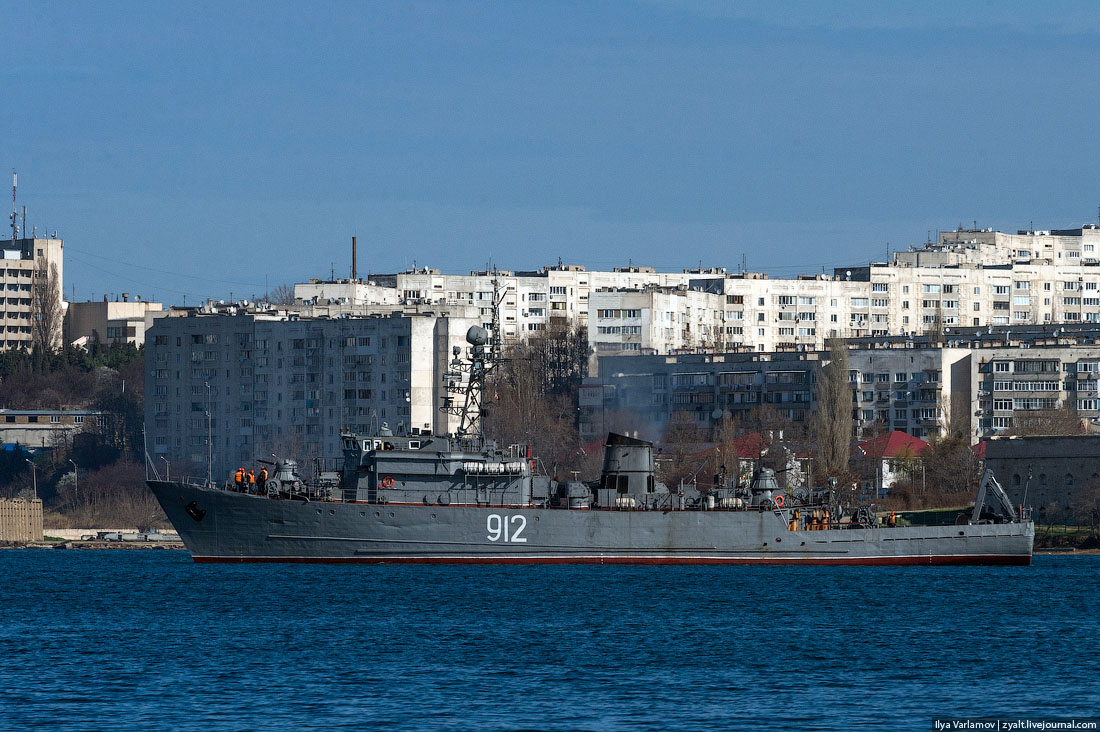 09.
The Black Sea Fleet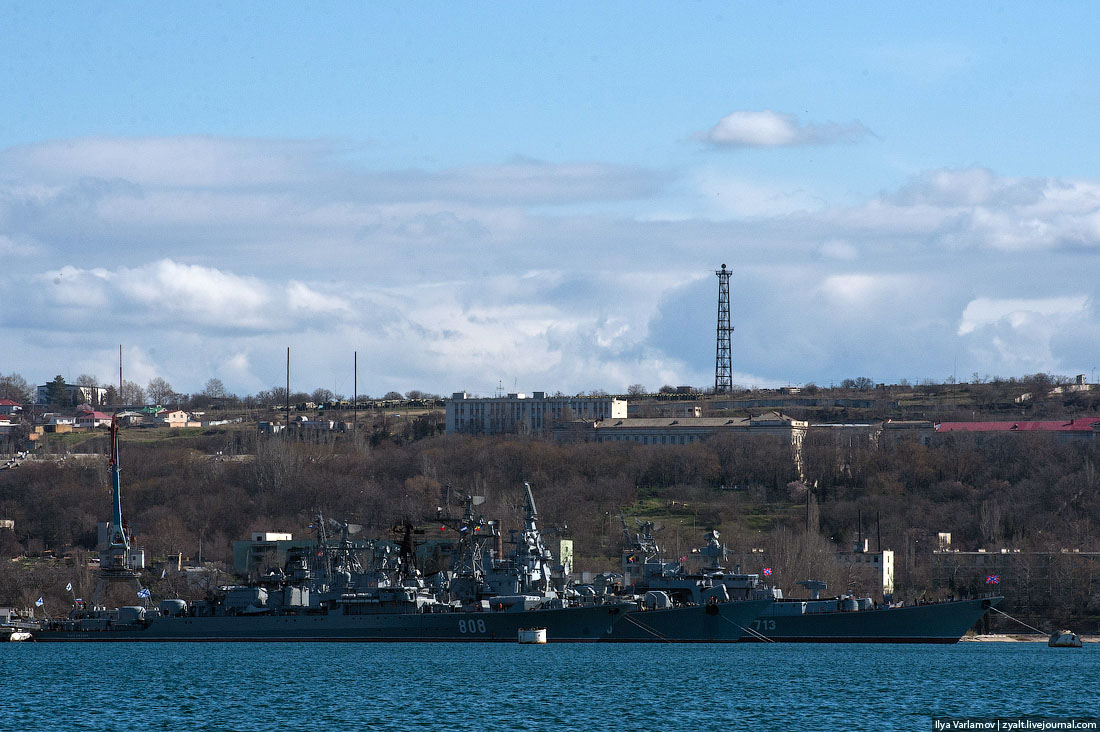 10.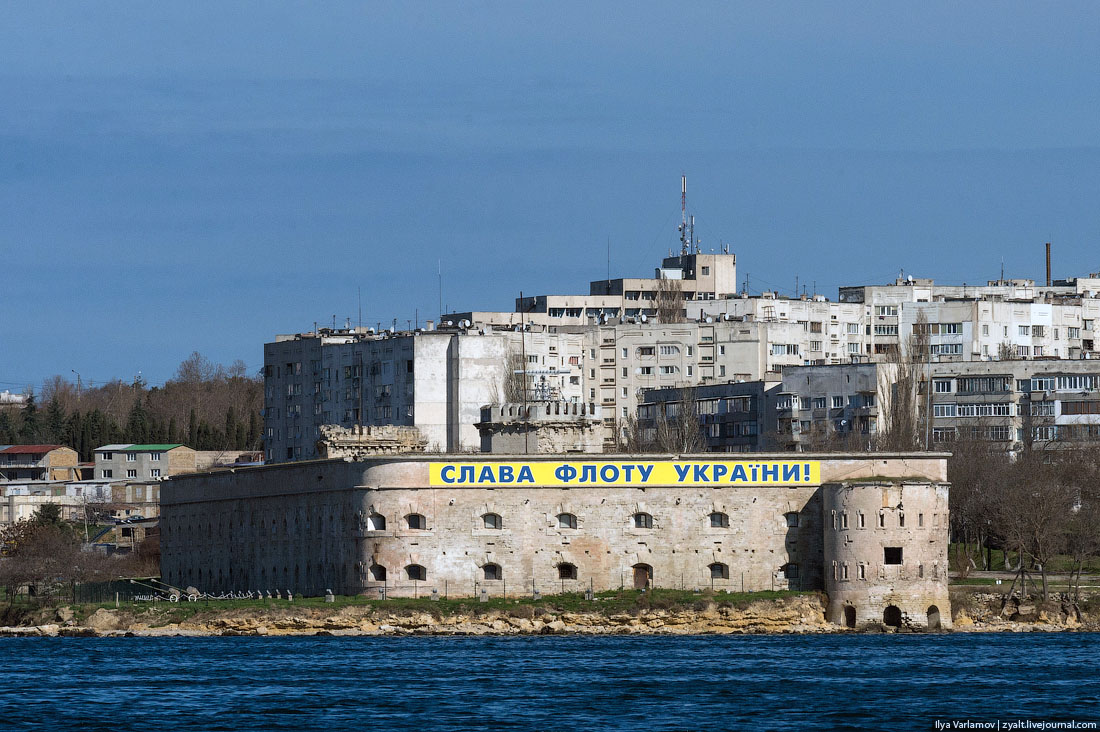 11.
All the post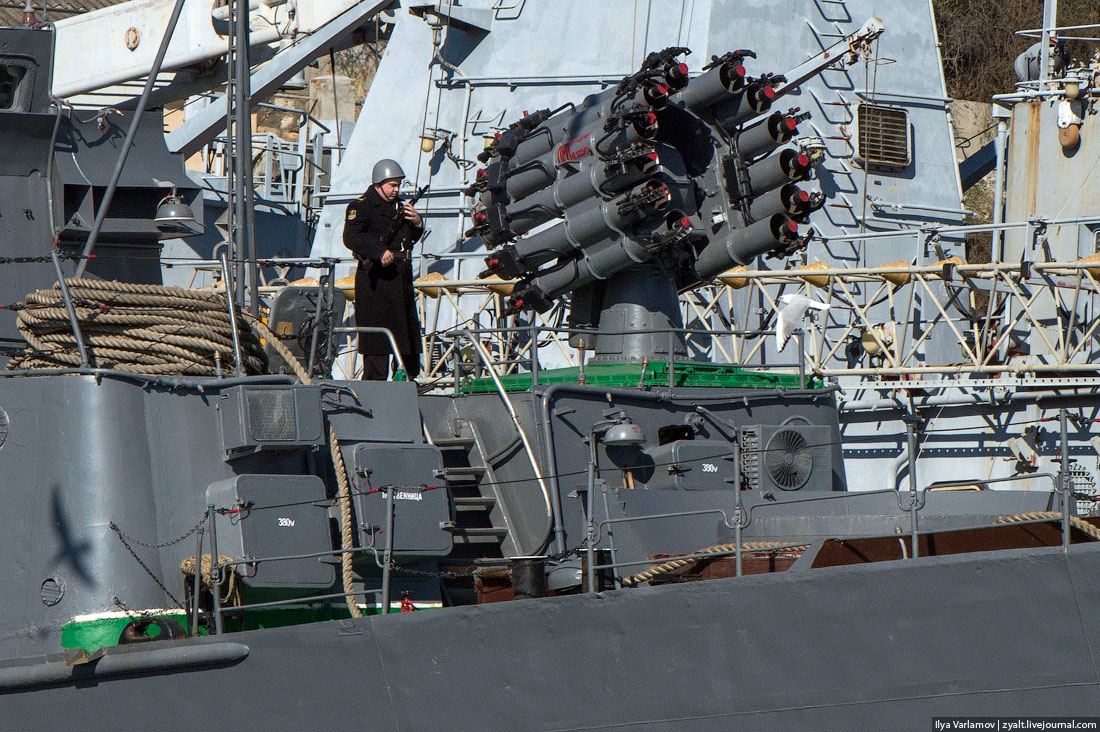 12.
Small antisubmarine ship Vladimirets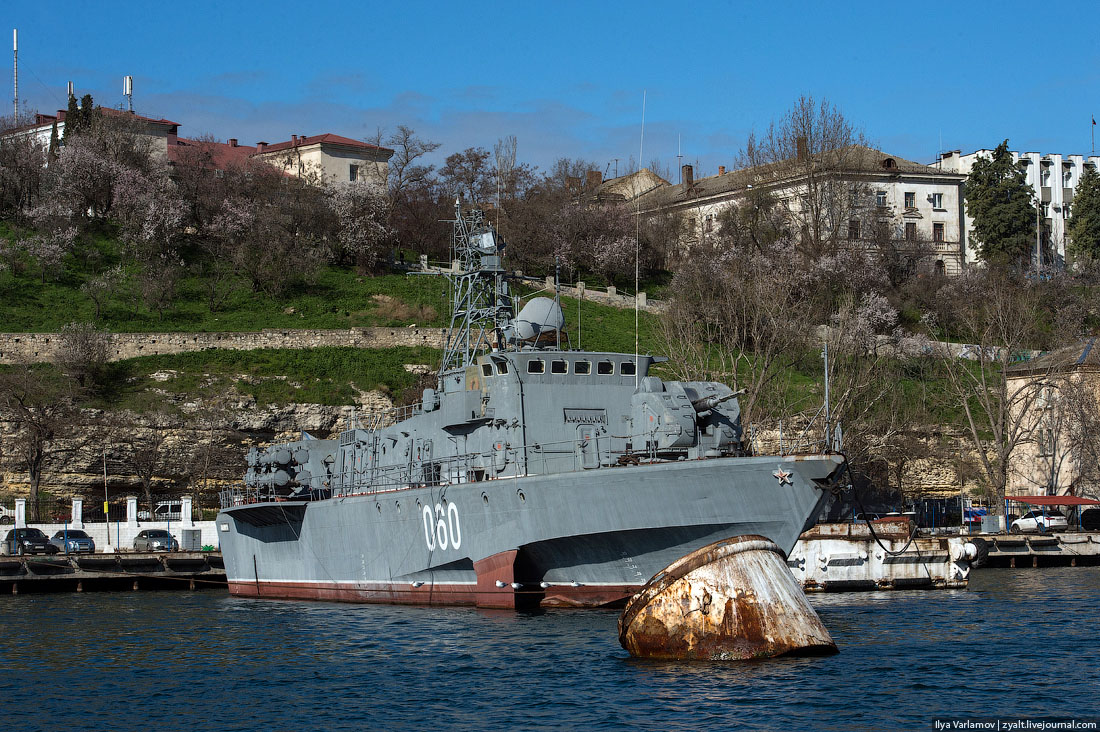 13.
Isle sell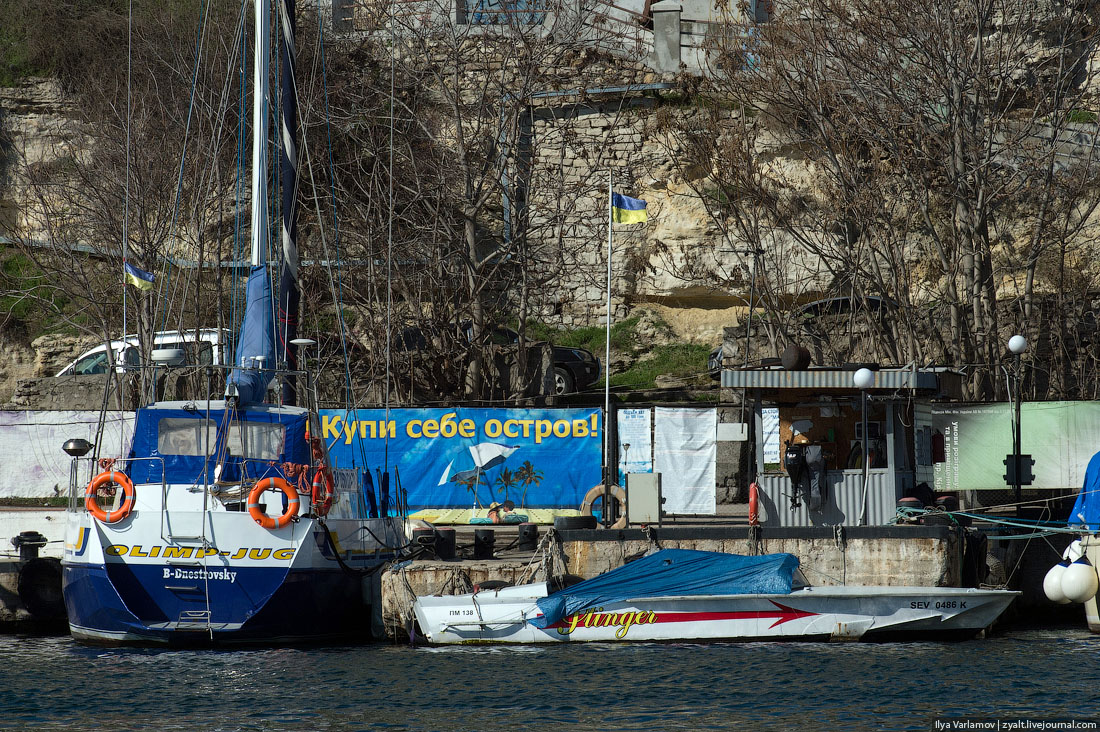 14.
Ivan Holubets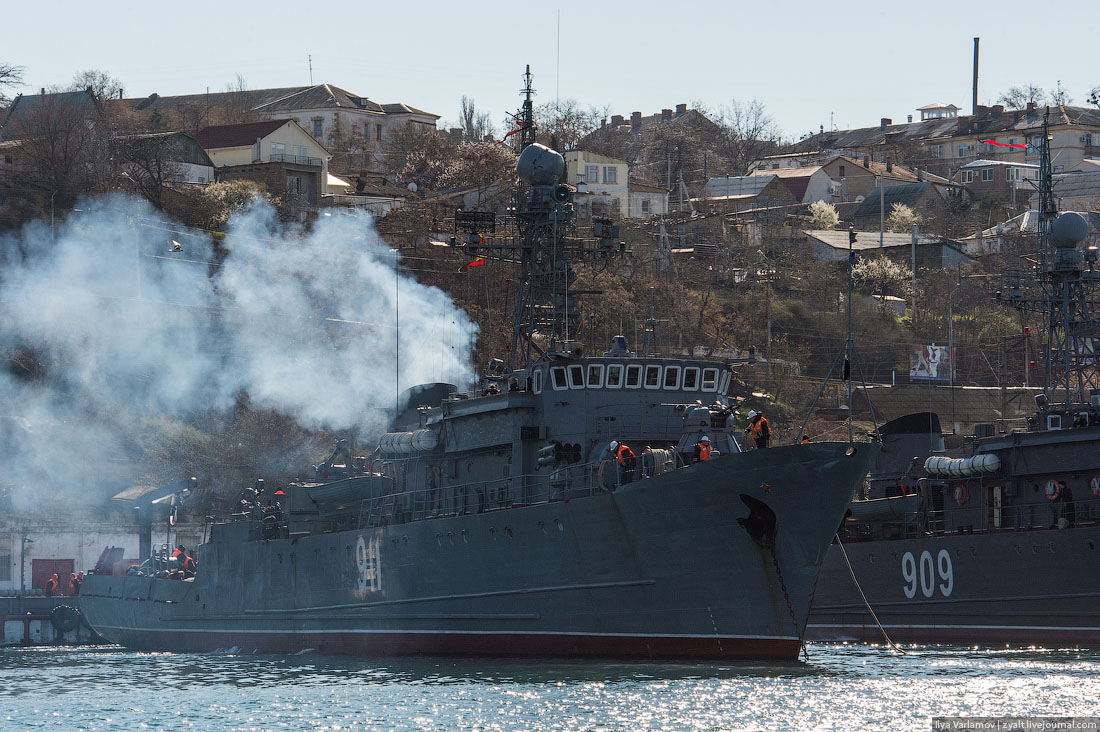 15.
intelligence ship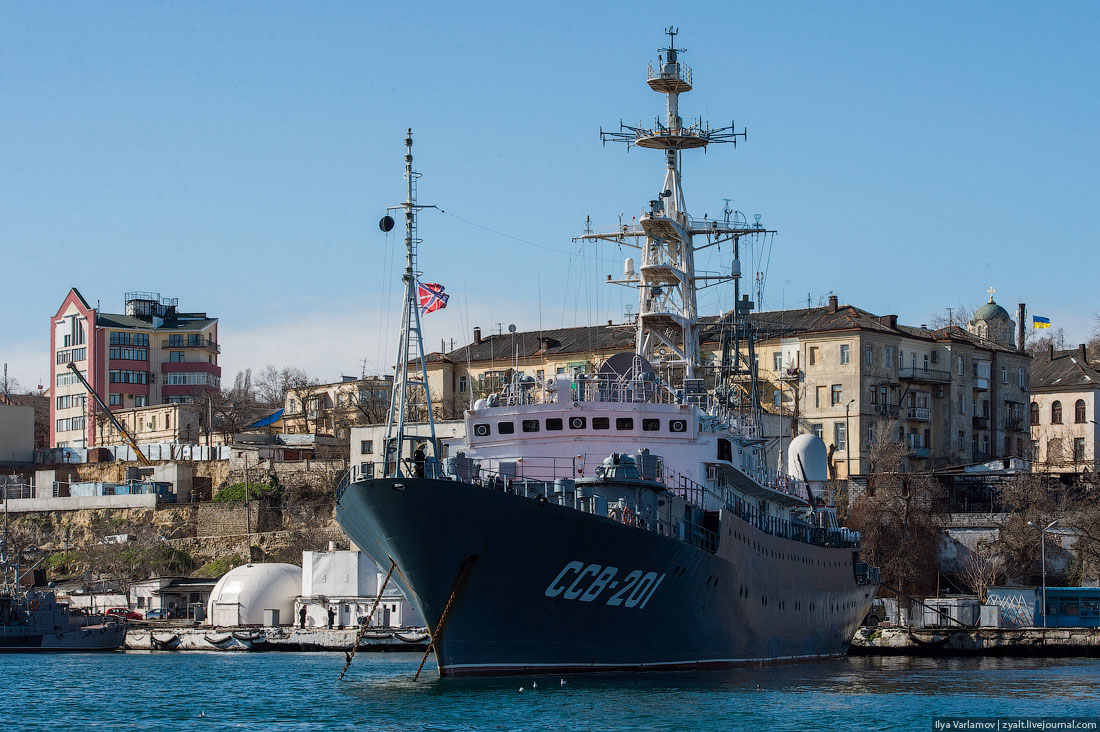 16.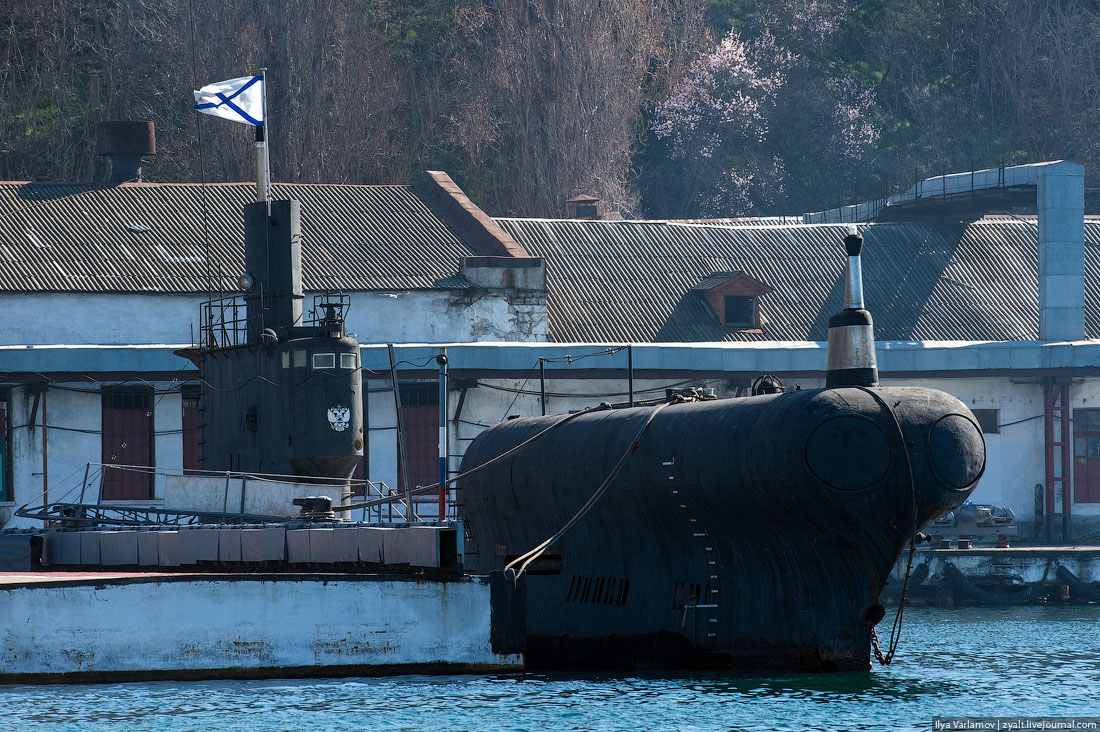 17.
Submarine Alrosa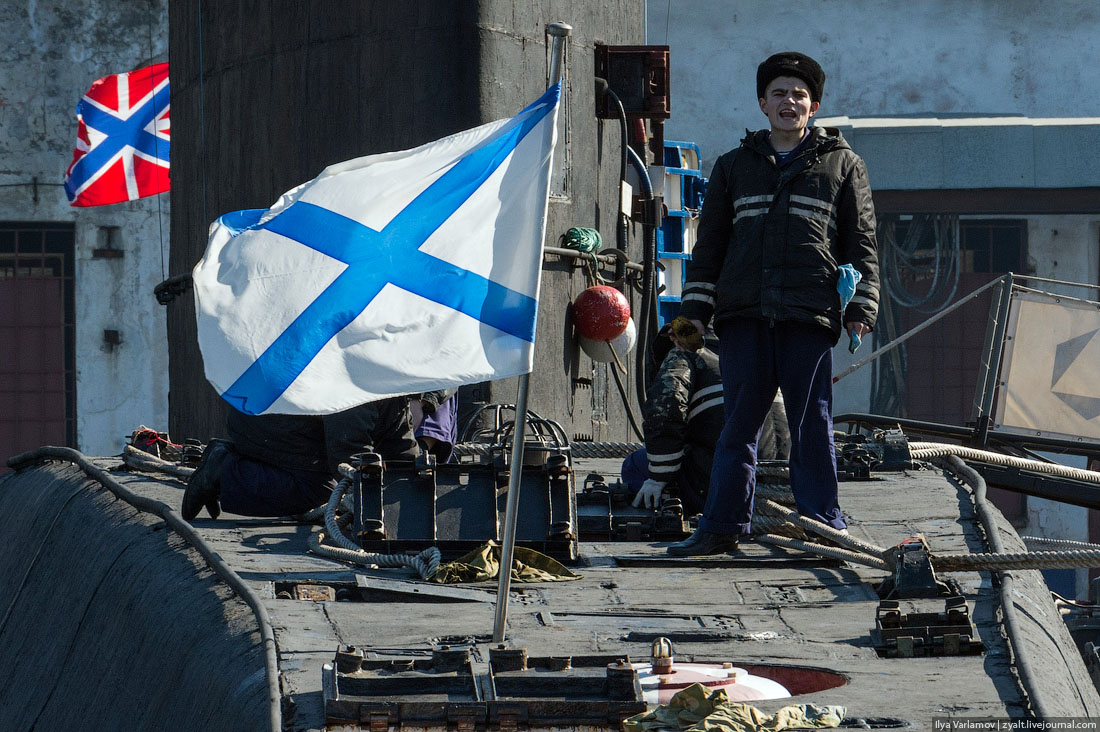 18.
Ukrainian ships.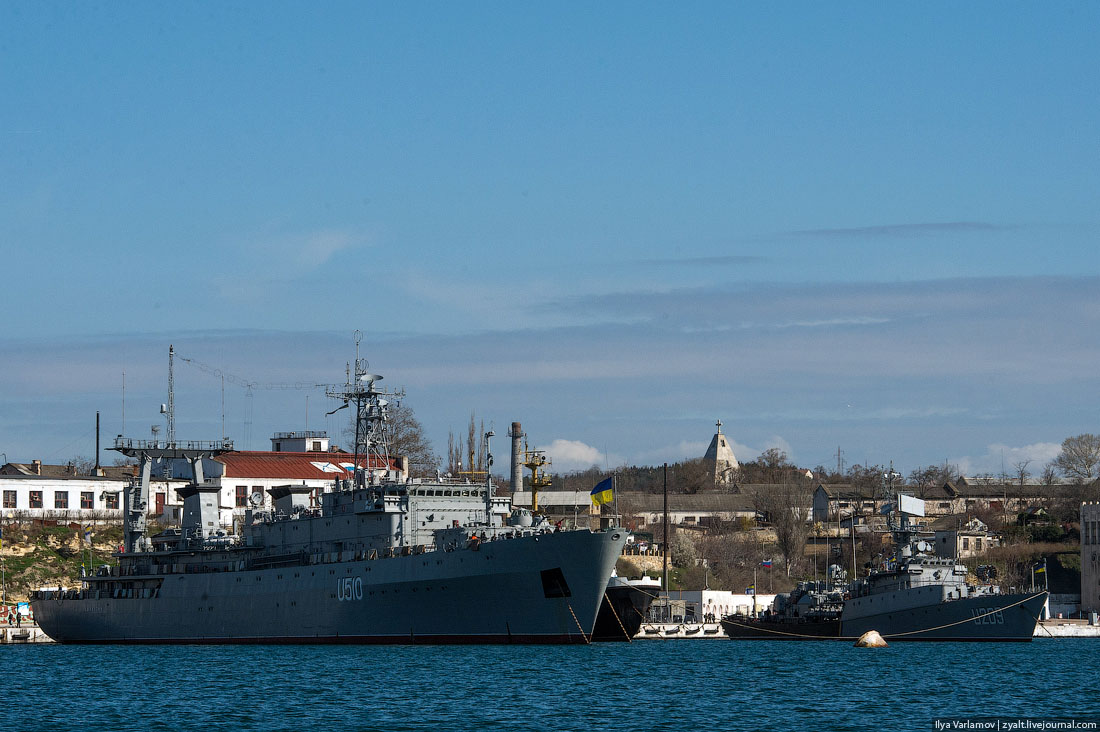 19.
Food back to the taxi driver Tatar.
At first I was happy, I thought, and now he will tell me everything about the Crimean Tatars, about the conflict with Russia and Maidan.
And the guy says, "What, Independence, what war, what other conflict? 4 I am out of the house and go back at 10pm. I work, I do not have time to watch the news. We all quiet."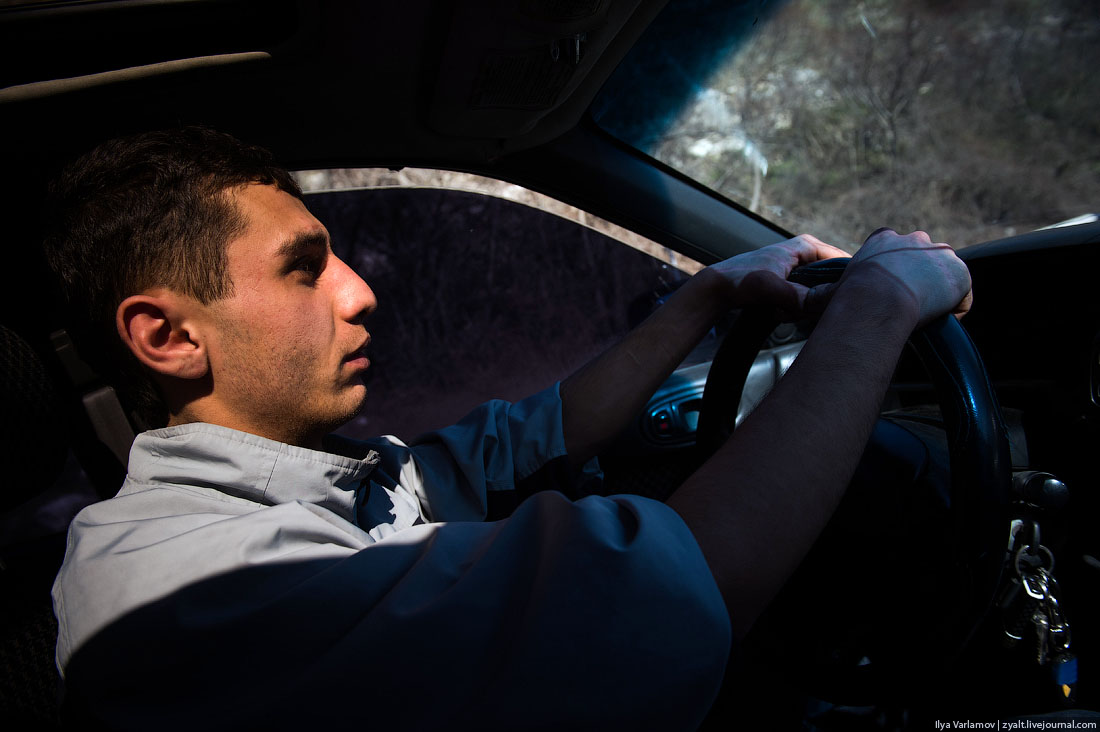 20.
At the checkpoint are now Cossacks?
Badge "For Faith, Tsar and Fatherland."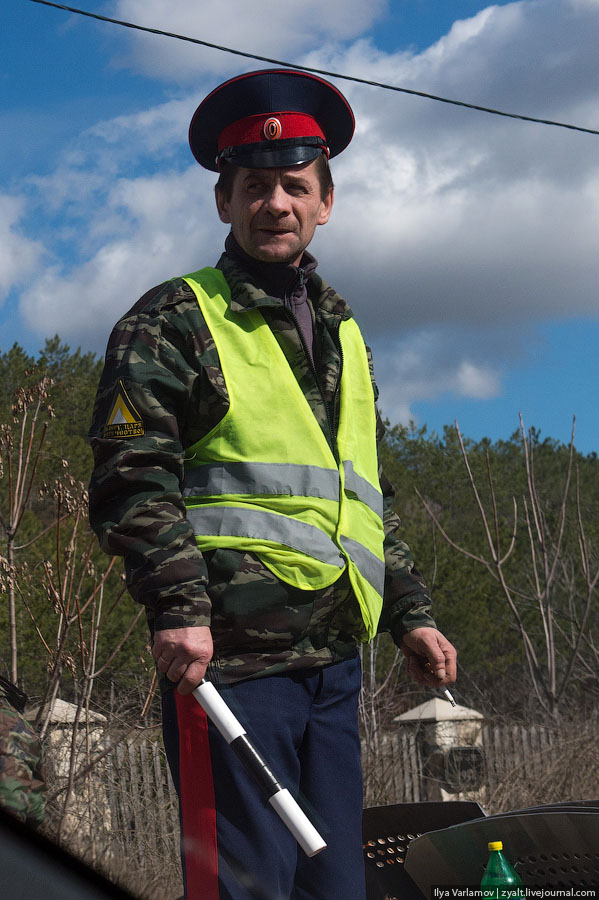 21.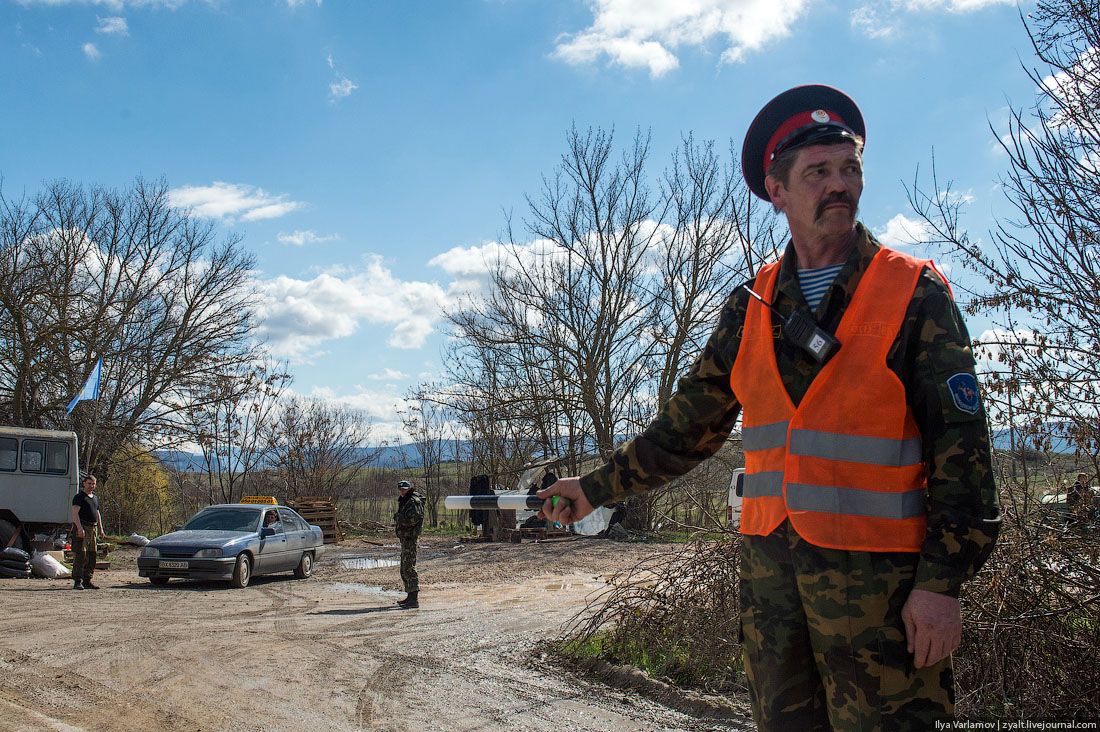 22.
About two flags taxi driver in the car - and the Crimean Russian tricolor.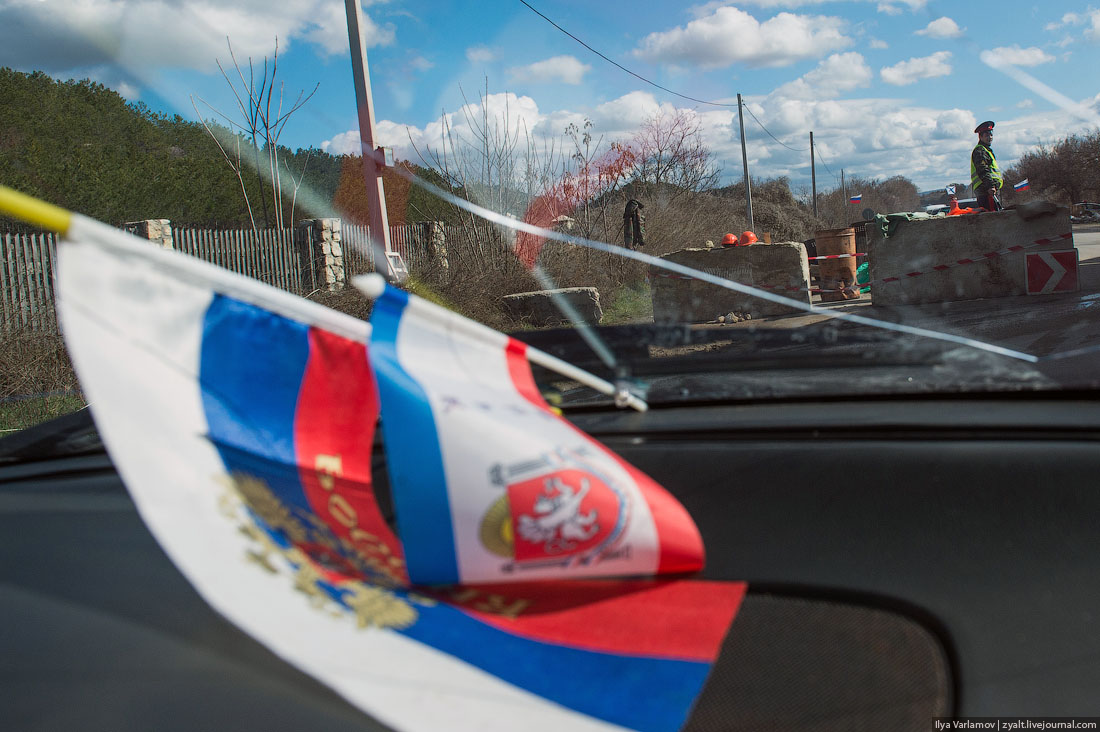 ---------------------------------------------
'via Blog this'